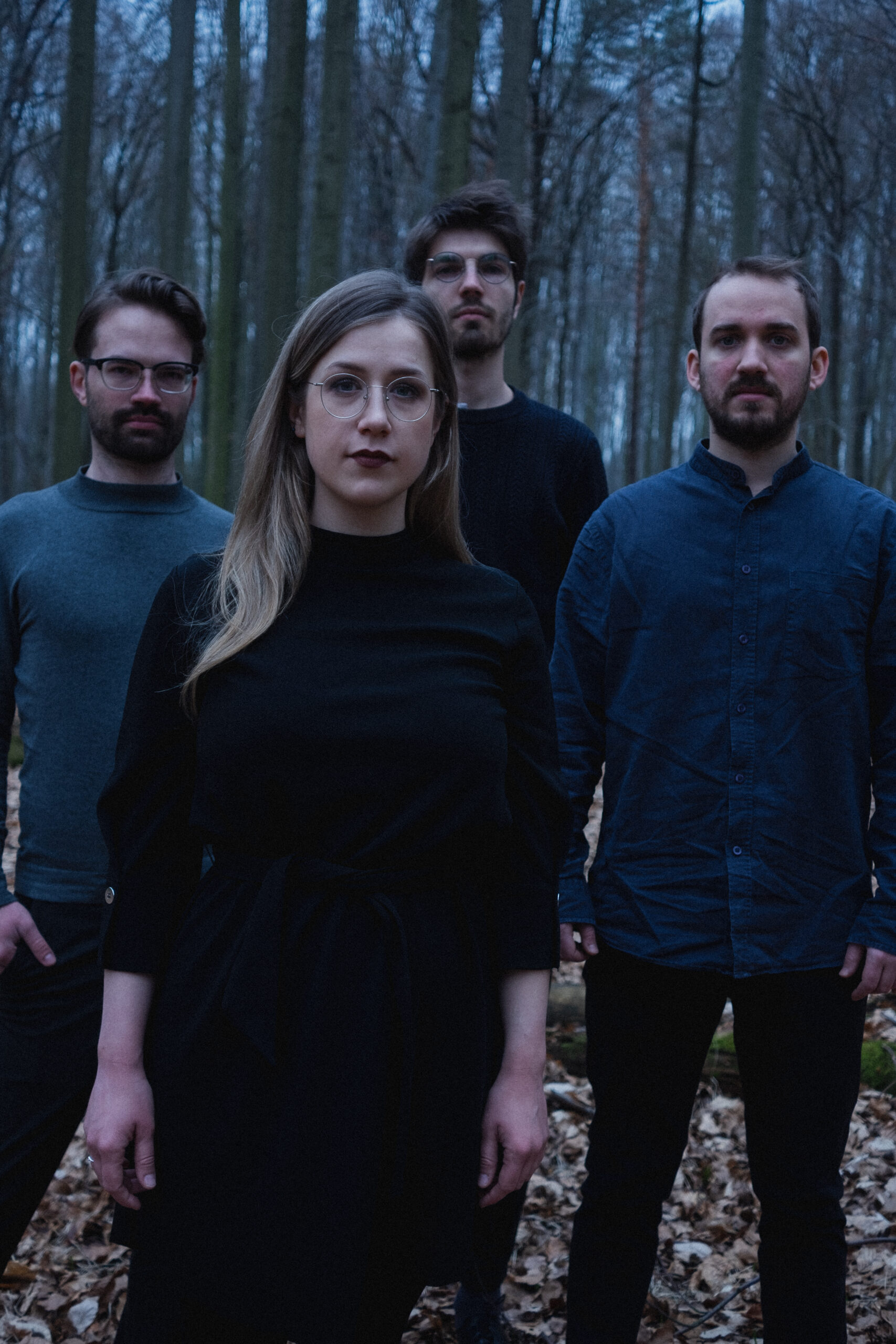 Amalia Obrębowska is the leader of the project and collaborated before with several musicians, like Jim Black, Maciej Obara, Miles Perkin, Mike Stern. She performed at many music festivals in Poland and France.
Newly formed jazz band, Amalia Umeda Quartet brings together four graduates of the Academy of Music in Katowice and Henryk Majewski College of Music in Warsaw. Amalia "Umeda" Obrębowska (improvising violinist, composer, arranger), Franciszek Raczkowski (jazz pianist and composer), Michał Aftyka (double bass) and Michał Szeligowski (drums) explore the power that music has to trigger our emotions.
Franciszek Raczkowski performed also with several artists and bands, especially the Polish Radio National Symphony Orchestra. He took part in master classes with Gonzalo Rubalcaba, Adrean Farruggia, Kit Downes, Lee-Kum Sing and Carlo Palese. Most importantly he is the author of his debut album, Apprentice (Franciszek Raczkowski Trio)
The double bass, Michał Aftyka cocreated several bands, like Ola Błachno Quartet, Theos & Vincents, JAH Trio.
Finally, the drummer Michał Szeligowski performed on many jazz stages in Poland and released his first album with another band, the Przemysław Chmiel Quartet, called "Witchcraft" (2020, Fundacja Słuchaj).
Line Up
Amalia Obrębowska: Violin
Franciszek Raczkowski : Piano
Michał Aftyka : Double bass
Michał Szeligowski : Drums
Ils déclenchent à trois de front une musique aux rythmes appuyés, sonorités électriques, un continuum de ce que l'on dénomma «power trio» dans la lignée du défunt EST au début de ce siècle pour ce groupe bordelais boosté dans une ville qu'il adore par Patrick Duval, boss du Rocher de Palmer.
Jazz Magazine – Robert Latxague
"Focus", extrait de leur premier album Aurosmose, est un petit bijou sur lequel les trois compères ont tout l'espace nécessaire pour s'exprimer avec une délicatesse enragée et clore divinement un set mirobolant.
Eclats D'Email Jazz Festival – Alexandre Fournet
- 03/15/23 Lyon - Périscope
- 11/22/22 Poland - Concert National Polish Radio Symphony Orchestra
- 10/29/22 Umeå - UMEA Jazz Festival
- 08/19/22 Köln - Stadtgarden
- 08/20/22 Oslo - Oslo Jazz Festival
- 03/26/22 CAVATINA HALL / BIELSKO-BIAŁA- World Orchestra Grzech Piotrowski
- 03/20/22 ATLAS ARENA / TVN / ŁÓDŹ - Koncert "Razem z Ukrainą"
- 11/21/21 NFM Wrocław - Jazztopad Festival - Amalia Umeda Quartet / Obara
Sclavis Wania
- 08/19/22 Łódź - Letnia Akademia Jazzu / Klub Wytwórnia - Amalia Umeda
Quartet