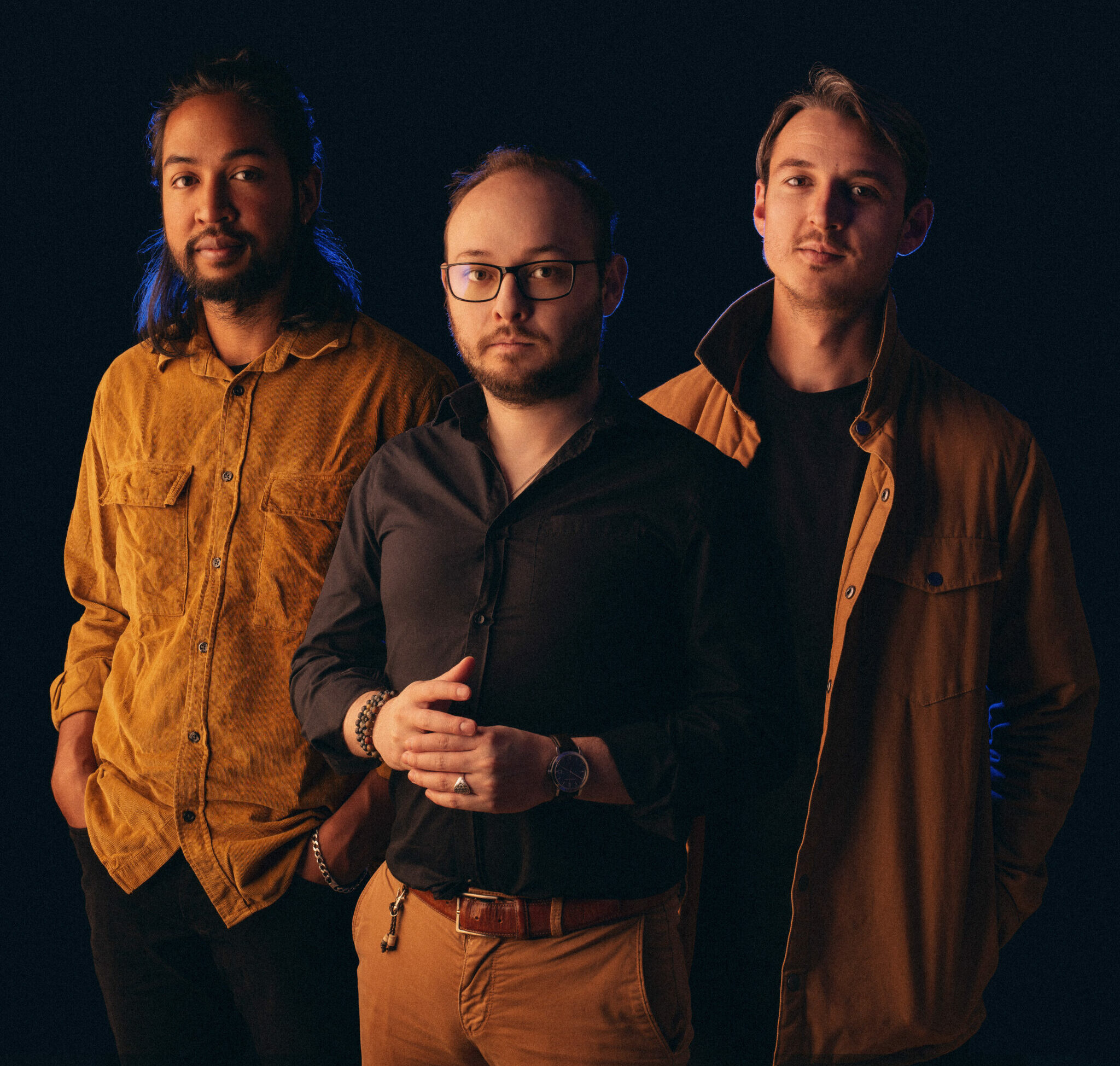 Formed in 2014, Atrisma brings together three friends with a palpable complicity. Atrisma is the progressive jazz trio that never stops surprising. Vincent Vilnet, Hugo Raducanu and Johary Rakotondramasy deliver a moving universe, both full of passion and delicacy.
Thanks to the complicity that binds them, these young virtuosos express themselves through their compositions while leaving a great place to improvisation. And this for the greatest happiness of an audience under the spell and surprised at each concert.
Atrisma's first two opuses, Aurosmose and Chrone, released in 2017 and 2020, reached more than 75000 listeners with 200000 streams worldwide. Since 2019, the trio has performed on various iconic stages in France and abroad (Shanghai, JazzaldiaFestival, Institut FrançaisZaragoza, Sunset- Sunside, Rocher de Palmer, Andernos Jazz Festival, Festival Éclats D'Email…).
In their third album, Sable, the group asserts itself with compositions where urban sounds and crystalline chords are mixed. Sometimes heady, sometimes soaring, Atrisma's music leads to reverie. The rhythms change, the strike varies, the colors and the images too.
Line Up
Vincent Vilnet : Claviers
Hugo Raducanu : Batterie
Johary Rakotondramasy : Guitare
Ils déclenchent à trois de front une musique aux rythmes appuyés, sonorités électriques, un continuum de ce que l'on dénomma «power trio» dans la lignée du défunt EST au début de ce siècle pour ce groupe bordelais boosté dans une ville qu'il adore par Patrick Duval, boss du Rocher de Palmer.
Jazz Magazine – Robert Latxague
"Focus", extrait de leur premier album Aurosmose, est un petit bijou sur lequel les trois compères ont tout l'espace nécessaire pour s'exprimer avec une délicatesse enragée et clore divinement un set mirobolant.
Eclats D'Email Jazz Festival – Alexandre Fournet
2023
Festival Jazz 237 | Cameroun | 24 au 27 avril
2022
Le Rocher de Palmer | Soirée anniversaire Manag'Art | Cenon | 15 Décembre
Simone Veil | Sauveterre-de-Guyenne | 19 novembre
Chez Nous French Pub | Dax | 18 novembre
Sunset-Sunside | Paris | 15 septembre
Heineken Jazzaldia Festival | San Sebastian (Espagne) | 21 & 22 juillet
Cezac | 01 juillet
Résidence Cezac | Cezac | 27 au 30 juin
2021
Le VIP · 1ère part. Erik Truffaz | Saint-Nazaire
2020
Quartier Libre | Bordeaux
2019
Fête de la Musique | Shanghai (Chine)
Festival Eclats d'Email | Limoges
2018
Andernos Jazz Festival Bordeaux | Andernos
Montreuil Jazz Festival | Montreuil