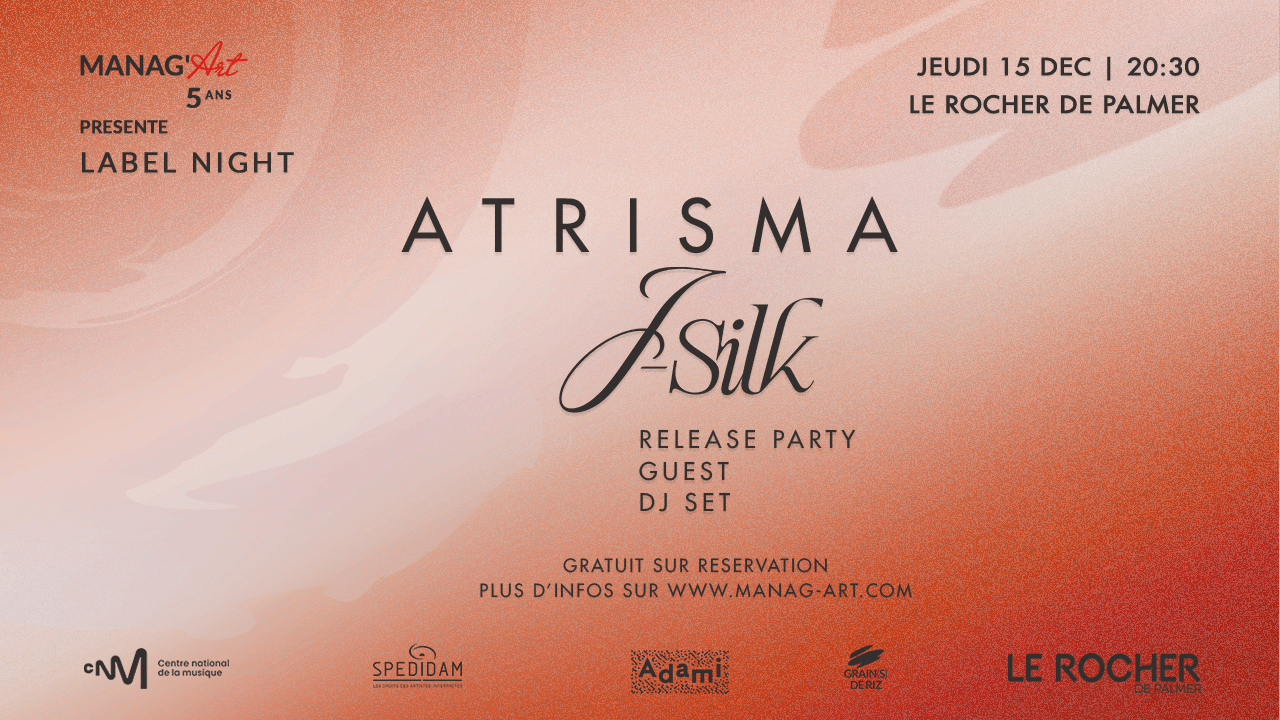 Manag'Art celebrates its 5th anniversary !
Save the date ! On december the 15th, we celebrate our 5th anniversary at the Rocher de Palmer (Cenon – 33). This evening, from 20:30, double concert! We start with J-Silk who will set fire to the salon musique. Then release party of our last label release "Sable" with Atrisma !
For this anniversary and our first label night, we wanted everyone to come so the event is FREE (on reservation). Be careful, we are told in the earpiece that the tickets are going fast …
For those of you who don't know them yet, J-Silk is a creative duo from Bordeaux and London, fueled by soul, hip hop and electro, who create a hybrid music named Future Soul. They released their third silky Dreaming Awake EP in 2021. After Future Soul, let's make way for Atrisma's progressive jazz. This second trio of accomplices with bubbling energy can be proud of having opened for Erik Truffaz. After Aurosmose in 2017, the group released their second EP Chrone, marked by the seal of renewal, their jazz letting itself be influenced and crossed by hip-hop and electro sounds. With this new album Sable, the group asserts itself with intense and urban compositions. They can't wait to celebrate the release of this album with you!
Why at the Rocher de Palmer? For those who have never visited us before, Manag'Art has been hosted by the Pépinière du Rocher de Palmer for 5th years.
In the meantime, find Atrisma and J-Silk on all streaming platforms.
We can't wait to see you!