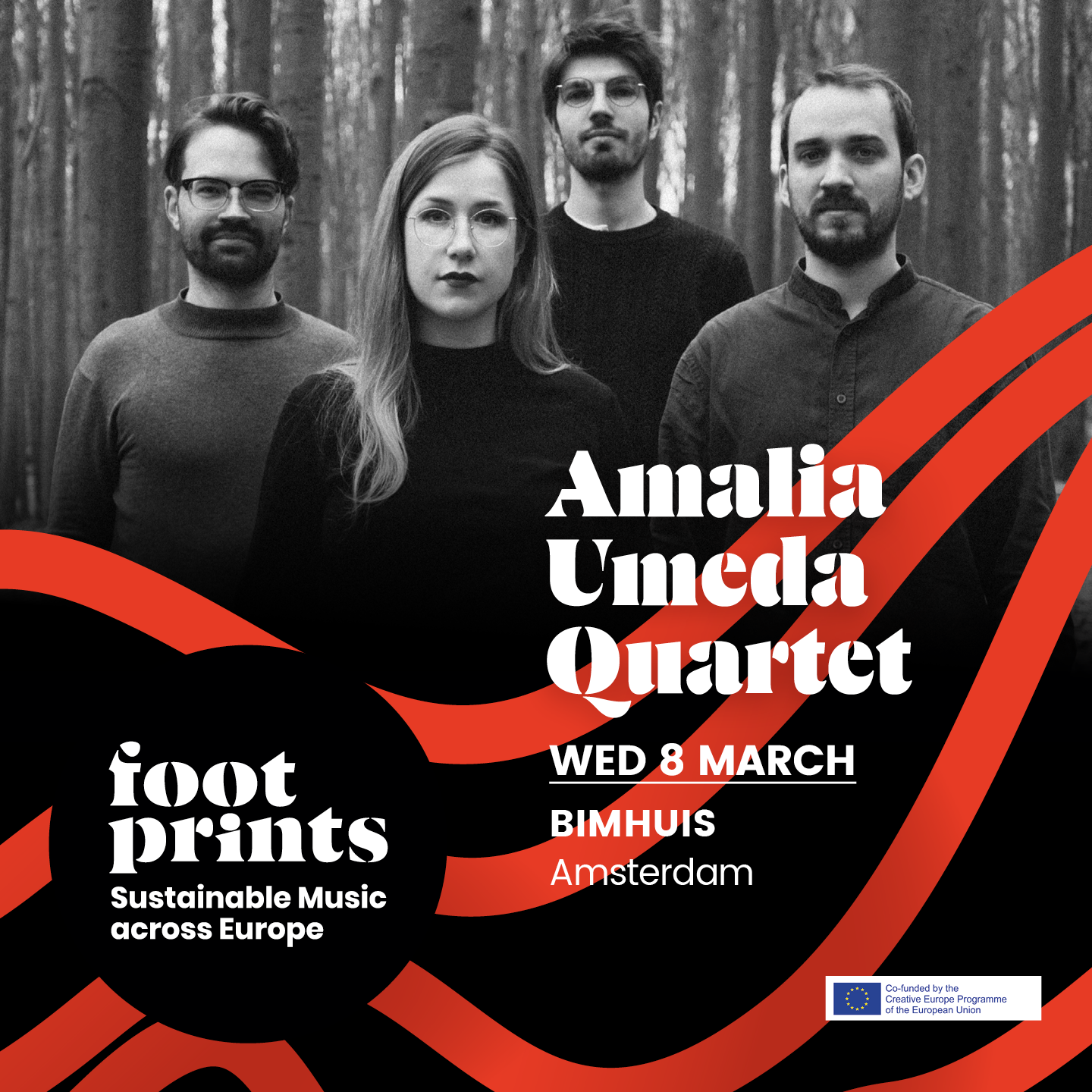 Amalia Umeda Quartet Tour
The Polish quartet Amalia Umeda Quartet is back on tour this spring.
As part of the Footprints project, the quartet resumed its tour, starting with the Bimhuis in Amsterdam on March 8th and then at the Périscope in Lyon on March 15th.
Violinist Amalia Umeda, pianist Franciszek Raczkowski, bassist Michał Aftyka and drummer Michał Szeligowski make up the group. These four musicians are linked to the contemporary jazz atmosphere. Graduates of the Katowice Academy of Music of the Warsaw Music University Frédérice Chopin.
Footrprints is a European initiative to reform the music industry through a mentoring and coaching programme. The project is thus conceived as a network of experts on a European scale. This Creative Europe project mobilises cultural entrepreneurs and industry professionals.
Footprints accompanies two promotions of artists and producers to help them implement a tour in Europe. The aim is to introduce them to practice in line with ecological, social and economic issues. This project is therefore structured around trainings organized on campus in France and Poland.
We can see them on April 27th at the Jazzahead festival! We can't wait!
In the meantime, you can find them on social networks!