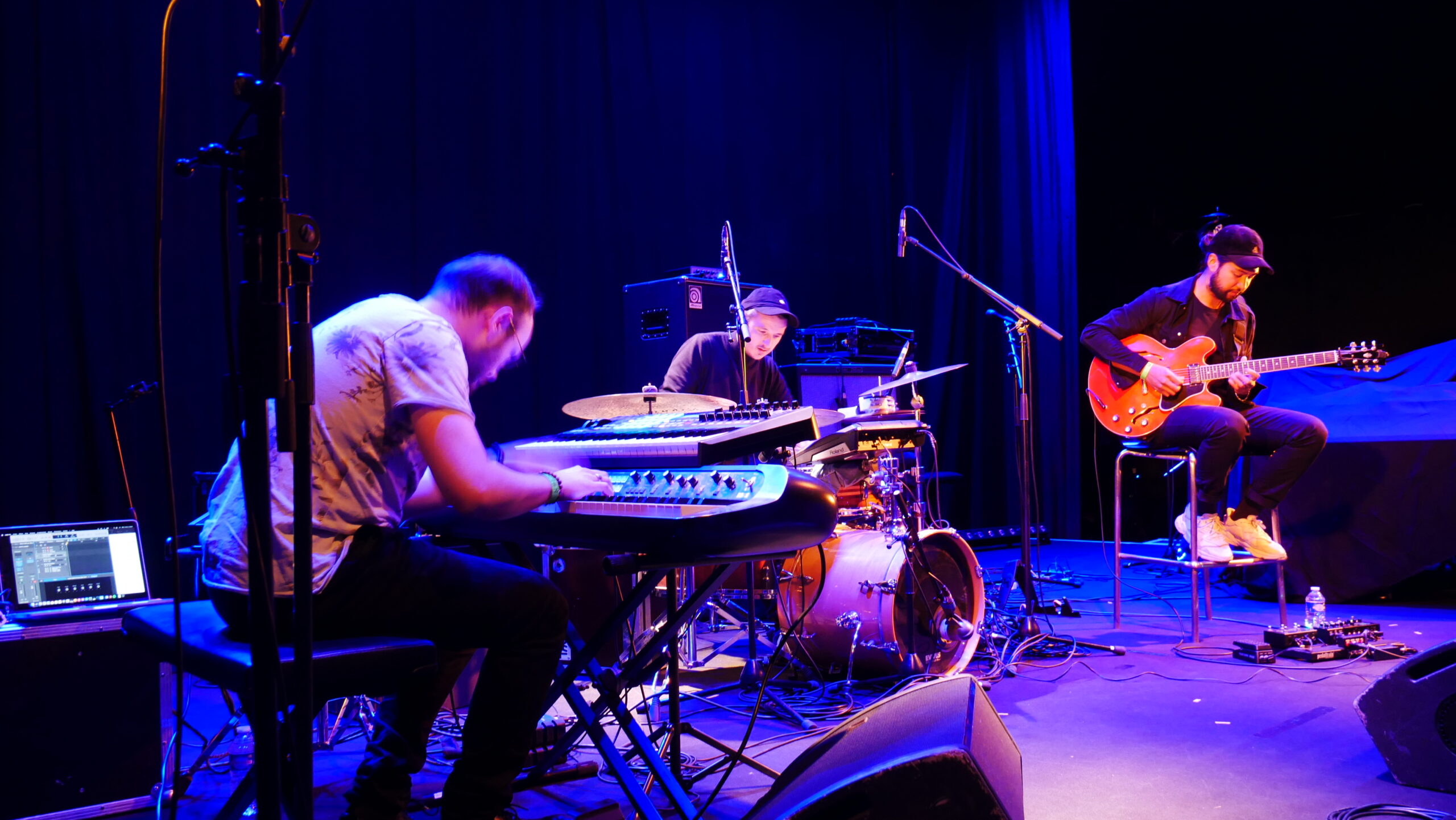 Back in pictures on the concert of Atrisma opening for Alfa Mist!
Retrospective on the concert of Atrisma opening for Alfa Mist which took place on Wednesday, November 2nd, 2022 at Rocher de Palmer in Cenon.
It is with their new album "Sable" that Atrisma made us discover a universe of their own, which, although different, matched with that of Alfa Mist. A vitaminized show carried by artists who knew how to capture the attention of the audience. Atrisma is waltzing between new titles and old ones. They knew how to create a symbiosis in which we let ourselves be carried away.
As a reminder, Alfa Mist is a self-taught pianist, rapper in his spare time. Very quickly to find mixed with the Jazz, the World music and the music of films. He discovers them through sampling, which has been present since the beginning of the Hip-Hop genre. He is very passionate in particular by Miles Davis and the composer Hans Zimmer. Because of this, he has very often a pronounced taste for the dark and melancholic climates.
We understand why the mixture of these two universes, different but similar in what they want to make feel to their public. The public came numerous and could appreciate the interpretations of Atrisma and Alfa Mist.
A look back at this concert: