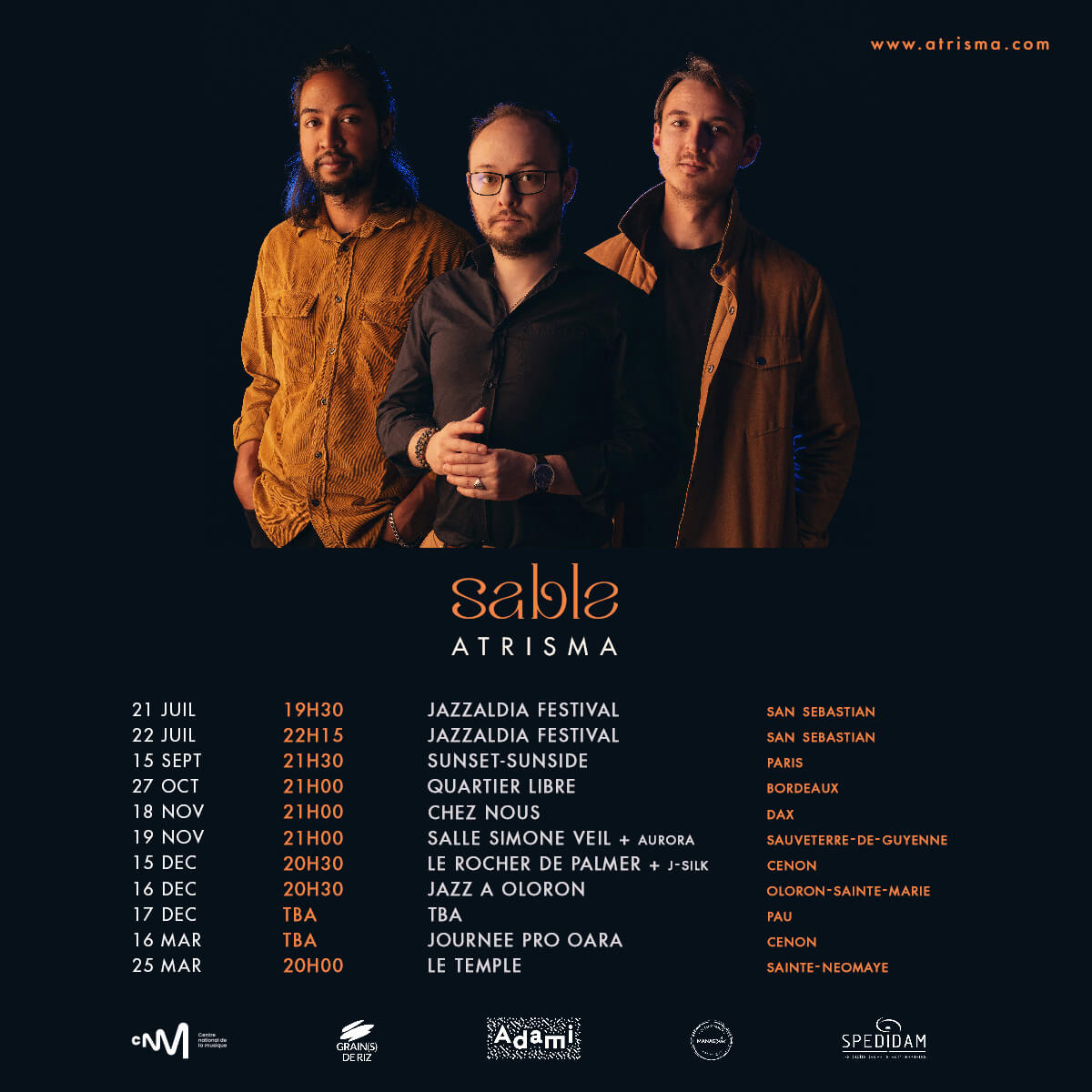 Atrisma go on tour !
Prepare your calendars ! We will meet you at the concerts for the release of the album of the group Atrisma
Sunset-Sunside | 15 september | Paris
Chez nous | 18 november | Dax
Salle SimoneVeil | 19 november | Sauveterre-de-Guyenne
Le Rocher de Palmer | 15 december | Cenon
Jazz à Oloron | 16 december | Olorn-Sainte-Marie,
TBA | 17 december | Pau
Journée Pro OARA au Rocher de Palmer| 16 march | Cenon
Le Temple | 25 march | Sainte Neomaye
For a little reminder, Atrisma in a progressive jazz group, formed by Vincent Vilbet (Keysboards), Hugo Raducanu (drums) and Johary Rakotondramasy (guitar), that we accompagny for around 5 years now. The Trio is releasing their new album named "Sable" on the 7th of october. The album already has two singles available named RonRon and Walkyries.
With this new album, the group assert itself with intense and urban arrangements. Sable echos with the time that stretch, in constant movements , between crystalline and electrical tones. Atrisma embarks us in a universe that is as fresh as is it modern. The chorus are stealthy beasts passing from rythms of the jungle to thunderous crashes. Clear at times, foggy during others, Atrismas music gives way to our imagination.
You'll be able to discover this heady trio live !