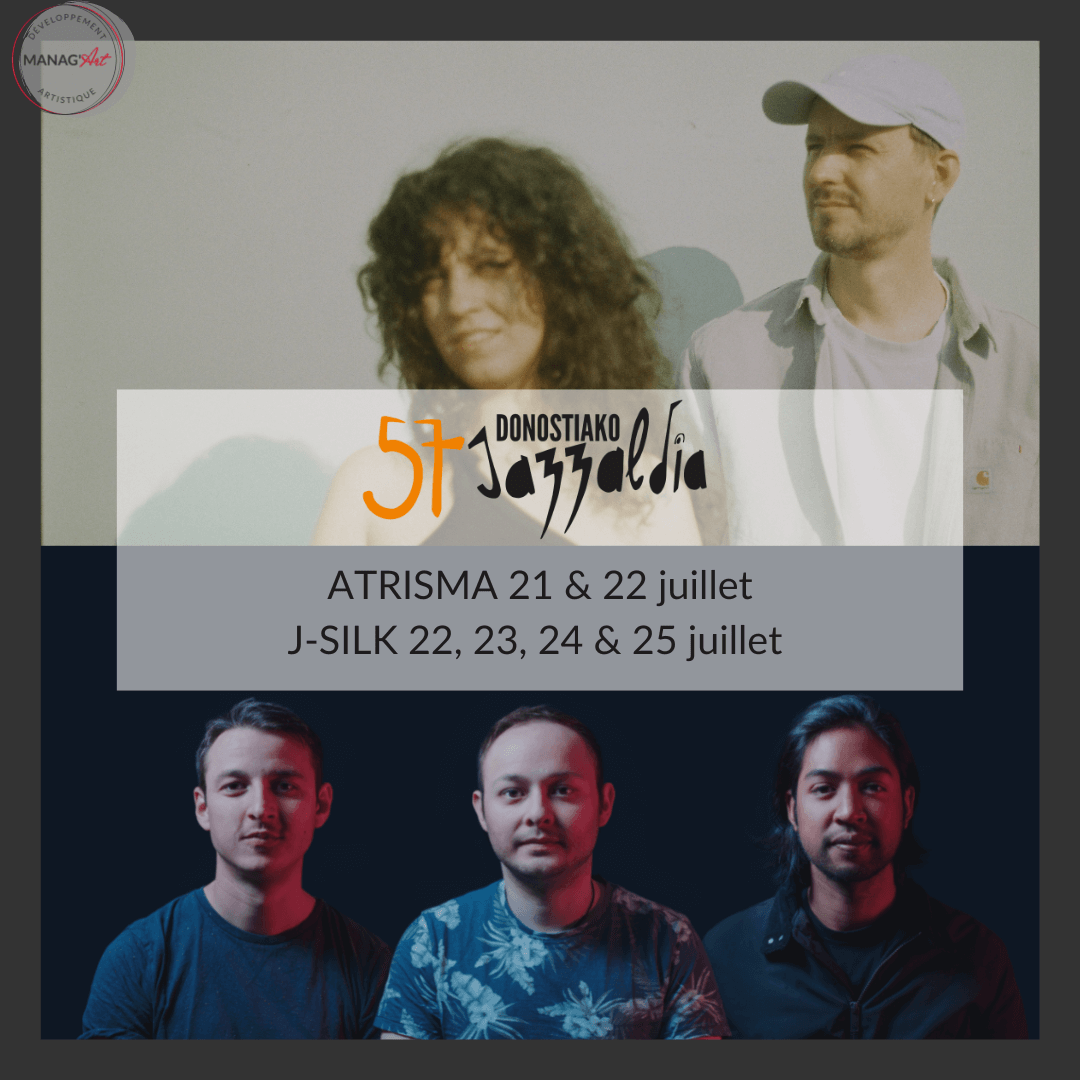 Jazzaldia Festival !
One of the oldest jazz festivals is back and is programming Atrisma and J-Silk.
You can find Atrisma on the Spanish beaches of the Basque coast on July 21 and July 22, and J-Silk on July 22, 23, 24 and 25.
As the release of their new album approaches, Atrisma will unveil exclusive tracks from their upcoming album, Sable.
Open to all, more than 60 shows will take place over the next six days. Some are free and some are paying; some are outdoors (beaches, squares, parks), and others are indoors (theaters, museums, auditoriums).
Concert info and details: here and here ⬅️