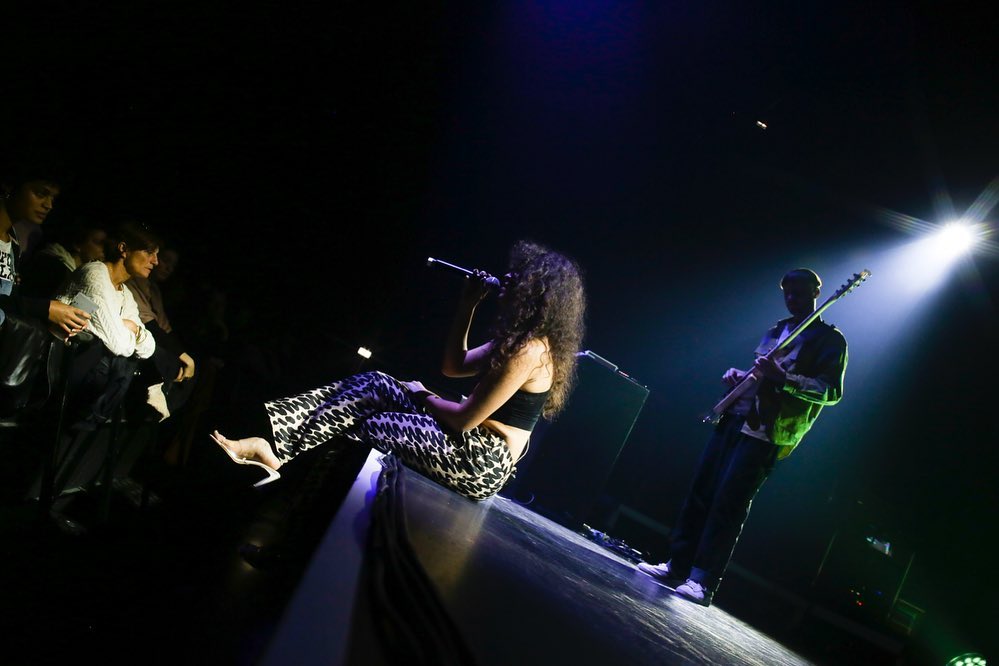 Back to the images of J-Silk opening for Jeanne Added
On November 24th, J-Silk was the opening act for Jeanne Added. The Franco-Londonian group was able to set the stage on fire. The public came in great numbers and welcomed them with a lot of kindness and comfort. We could dance all evening long !
As a reminder Jeanne Added, left us in 2020 with an EP called Air. It was an experimental album for her, much, much more personal than all her previous albums. Today, she finally comes back in front of her public after quite a long confinement with a much more refined product to release. Indeed, this year begins the performances of her 3rd album songs named "By your side". And J-Silk was lucky enough to be able to represent herself to play as her opening act.
Her music between nostalgic ballads and entry into house territory, addictive funk and airy pop, blended perfectly with J-Silk's unique hybrid style, mixing hip-hop, soul and electro.
J-Silk will also be the opening act for our label 5th anniversary party on December 15th at the Rocher de Palmer ! Don't hesitate to reserve your seats in advance, it's free !
In the meantime you are able to find them on all streaming platforms !