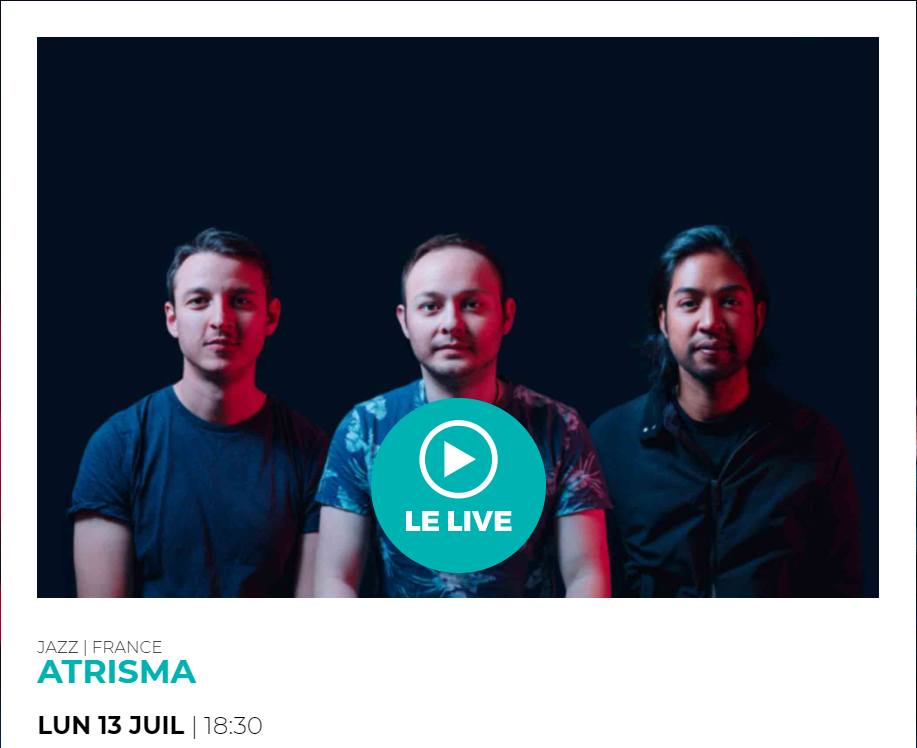 Live Stream of the Atrisma's concert at Rocher de Palmer
Recorded last 3rd July, at Rocher de Palmer, Atrisma is unveiling its new songs.
Thanks to the support of France 3 Nouvelle Aquitaine (NoA) team, the french public regional television, Atrisma was able to record the concert marking the end of their residency.
A music session in which these three musicians played the tracks from their latest album 'Chrone'.
This is an album which didn't go unnoticed, since it has been already recorded nearly 150,000 on streaming platforms.
Discover this concert broadcasted live on TV, on the 13th of July at 6.30 PM on the Rocher Palmer's website and social media.
Link to the Facebook Event Page.