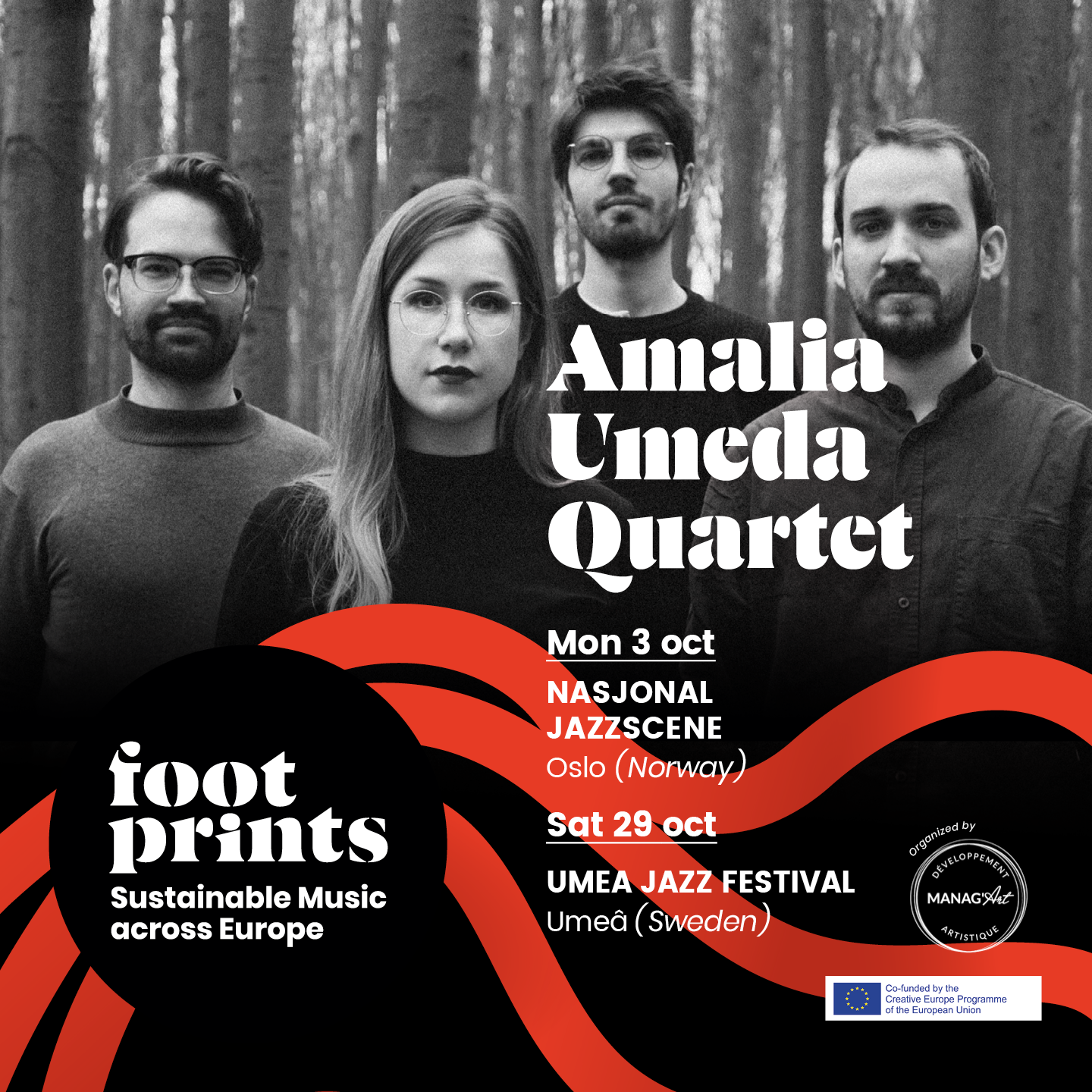 Amalia Umeda Quartet at the Umeå Jazz Festival !
This 29th of October, Amalia Umeda Quartet will perform at the Umeå Jazz Festival at Umea in Sweden. We look forward to seeing you there!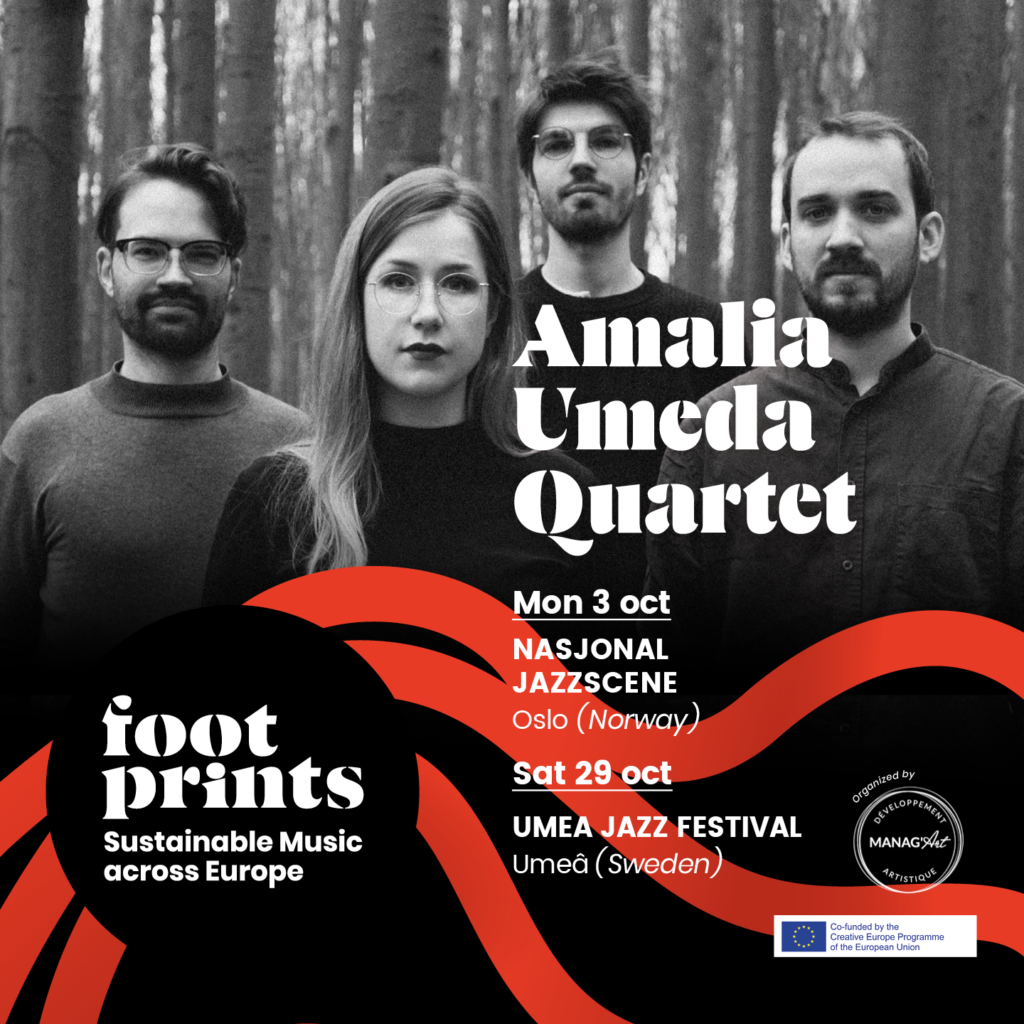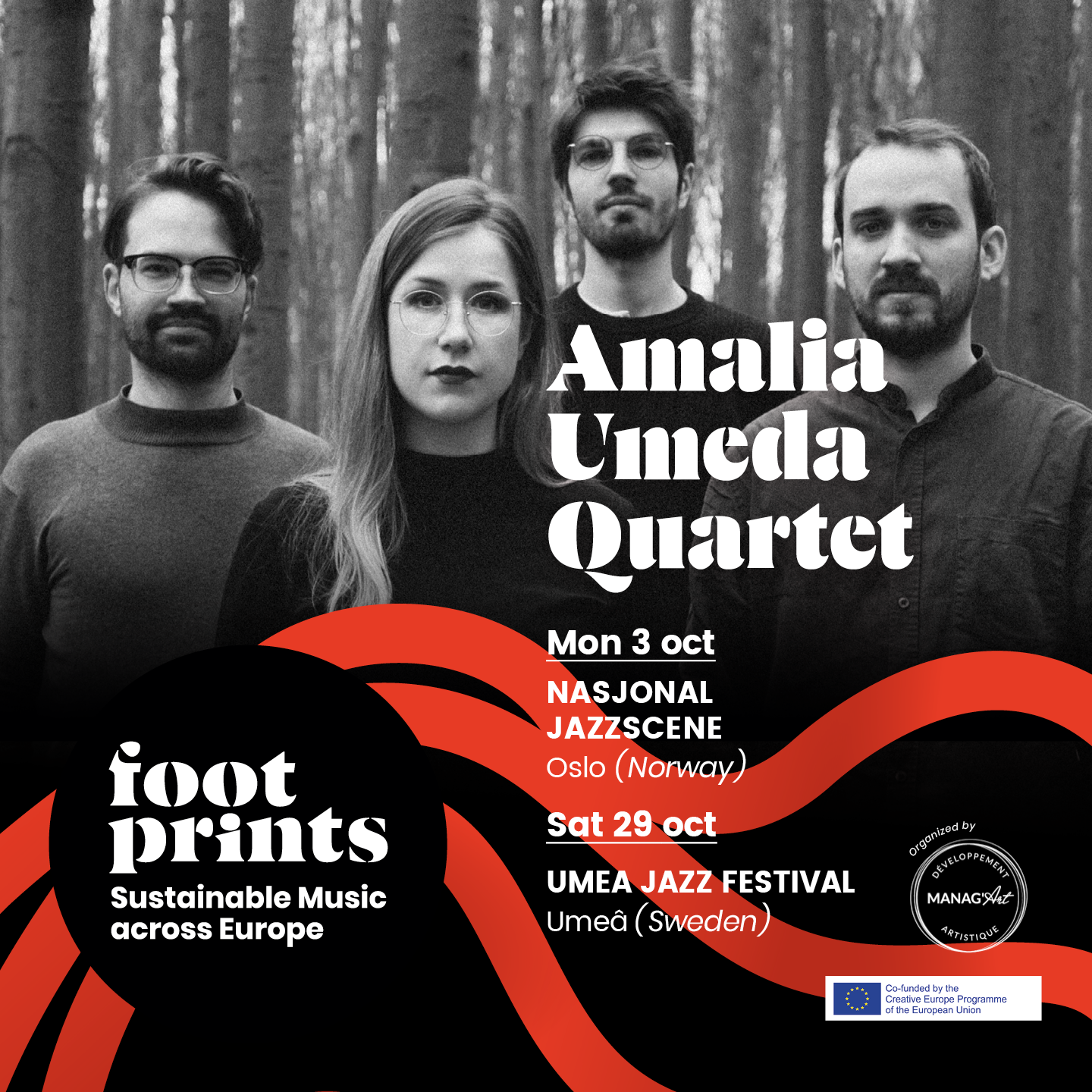 For a reminder, Amalia Umeda Quartet gather four polish musicians in a band formed recently. Their first album « Nowoświt » released last april, mixing illustrative and improvised music. Their unique music composition includes traditional slavic influences as well as experimental and contemporary influences.
We accompagny Amalia Umeda Quartet as part of the program Footprints. It's a European initiative aiming to reform the music industry through a mentoring and accompaniment program.However, today, we can make various observations about the conditions of production and touring of musicians. By making these observations, Footprints and its partners hope to change the industry towards a responsible and ethical operation. This goal will be achieved through the education of newcomers to the music industry.
The polish band will go on stage the 29th of October at the Umea Jazz Festival which is a unique stage for jazz and improvised music, it has been a regular musical event in Umeå. Over the years, this cultural and innovative center in northern Sweden has produced a remarkable output of jazz musicians in Sweden. This year the festival celebrates its 55th anniversary.