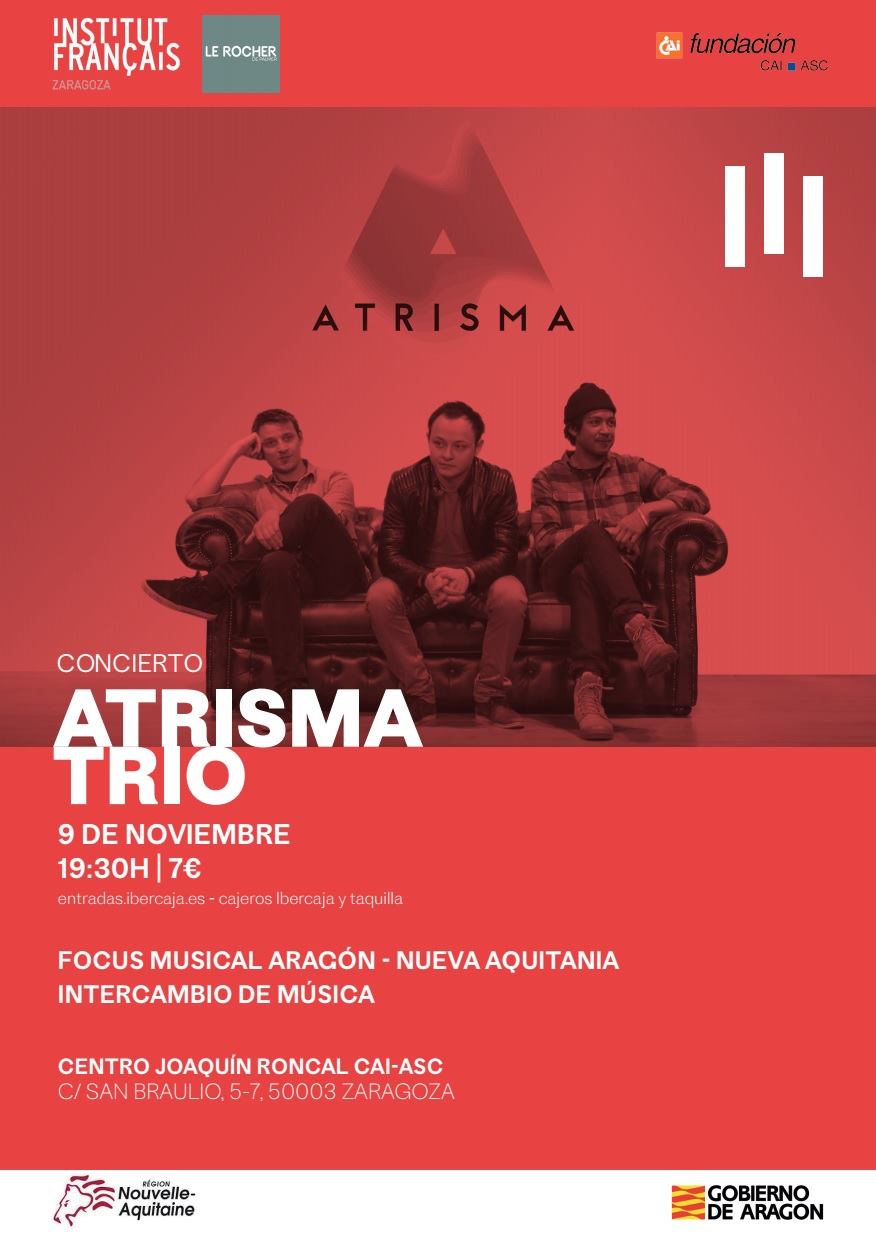 Atrisma at Institut Français Zaragoza
The jazz band Atrisma will perform on Sunday 9th November, at 7.30 pm in Zaragoza!
This has been made possible by the French Institute of Zaragoza, the Rocher de Palmer and the Région Nouvelle-Aquitaine, which have created the project 'Proyecto Focus : musical'.
The concert will take place at Centro Joaquin Roncal, (find) more information on their website.