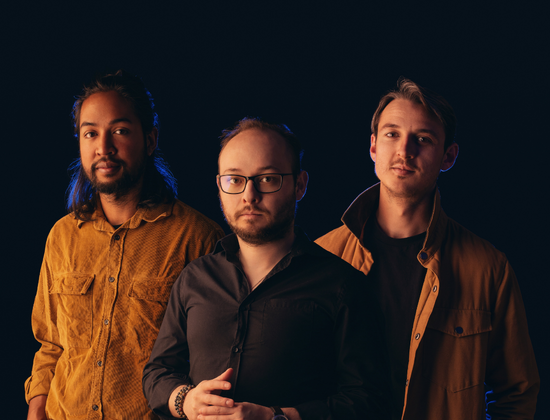 Atrisma as the opening act for Alfa Mist
Atrisma will play as the opening act for Alfa Mist on Wednesday November 2nd at the Rocher de Palmer.
We have been accompanying the band Atrisma for five years already. Vincent Vilnet (keyboards), Hugo Raducanu (drums) and Johary Rakotondramasy (guitar) constitute this group. Although each musician expresses himself in a personal approach of the instrument, the harmony which exists between these three friends is felt through the pieces which they compose together.
Alfa Mist is a British musician, producer, songwriter and MC, his music mixes hip-hop and club tropes with jazz improvisation.
The universes of Atrisma and Alfa Mist are completely different, yet we can say that they raise a whole new style of jazz. This could be quite interesting !
This will be the first time Atrisma will be on stage since the release of their album "Sable". What an honor to be able to perform their new songs as the opening act for Alfa Mist ! We offer you access to the ticket office for this concert which will take place at the Rocher de Palmer. Note the date, Wednesday November 2nd at 8:30 pm in the Salle des Musiques in your schedules !
While waiting for these outstanding concerts, we remind you that Sable is available on all streaming platforms !