Atrisma, formed in 2014, is a progressive jazz band in which Vincent Vilnet [keyboards], Hugo Raducanu [drums] and Johary Rakotondramasy [guitar] deliver an universe where passion and delicacy meet.
Although each musician expresses himself in a personal approach of the instrument, the complicity of these three friends is felt through the music they compose together. Moving from one rhythm to another, Atrisma unveils, in simplicity, a captivating music that takes the audience on a journey tinged with joy and melancholy.
Vincent Vilnet : Keyboards| Hugo Raducanu : Drums| Johary Rakotondramasy : Guitar
"Focus", from their first album Aurosmose, is a small jewel in which the three friends have all the space needed to express themselves with enrages delicacy and divinely close a wonderful set.
Eclats D'Email Jazz Festival – Alexandre Fournet
It is a sensational discovery in the etymological sense of the term.
 Festival Jazz à Caudéran – Ivan Denis Cormier
A suprised audience under the spell as the comments will confirm it during the intermission.
 Festival Jazz à Caudéran – Philippe Desmond
Jazz Entre Les 2 Tours/Aion Bar – Jazzaheiseur
Aurosmose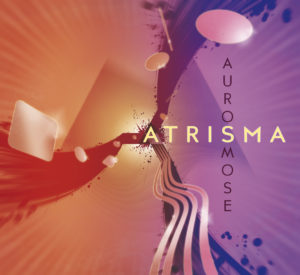 29 mai 2017
Audios & Music video
Gallery