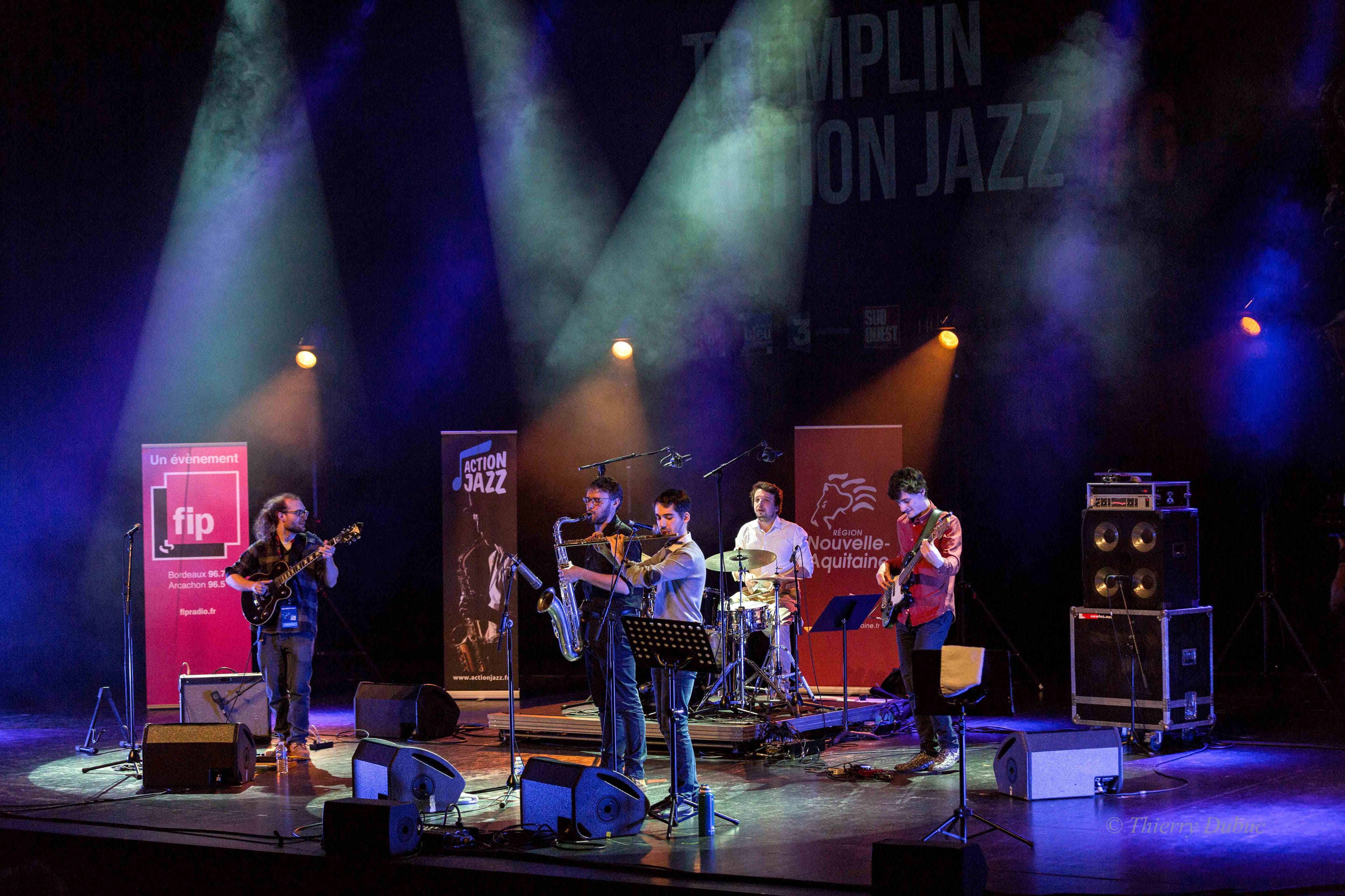 Robin & The Woods performed at the Rocher de Palmer
Robin & The Woods celebrated the release of their first ever album, Moonfall. Indeed they organised a release party at the Rocher de Palmer, on October the 1st.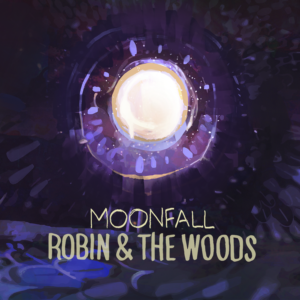 As a reminder, Robin & The Woods is the Quintet, formed by Robin Jolivet (guitar), Jérôme Mascotto (saxophone), Alexandre Aguilera (flute), Alexis Cadeillan (bass) and Nicolas Girardi (drums), which has joined us only a couple of months ago. In the year 2018, the band received quite numerous awards. We can think for example of the Grand Prix du Tremplin Action Jazz and of course the Prix FIP.
The audience was treated to an exceptional and spectacular performance, since Robin & The Woods imagined a new concert. They thought to use some drawn out illustrations, thanks to a talented illustrator, Camille Orain and her improvised drawings.
https://www.facebook.com/RobinAndTheWoods/videos/4463286030395377
The audience was given an immersive experience, in which they could discover or rediscover the tracks from Moonfall.  Especially the single "Eyjafjallajokull", which have been added to the Jazz Now playlist, since its release.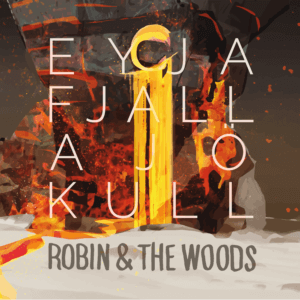 For those who couldn't make it, they will perform again in Bazas, on October the 19th at the cultural centre, the Polyèdre.
Meanwhile seeing them on stage, you can go and listen to their album "Moonfall" on any of your favorite streaming platform.