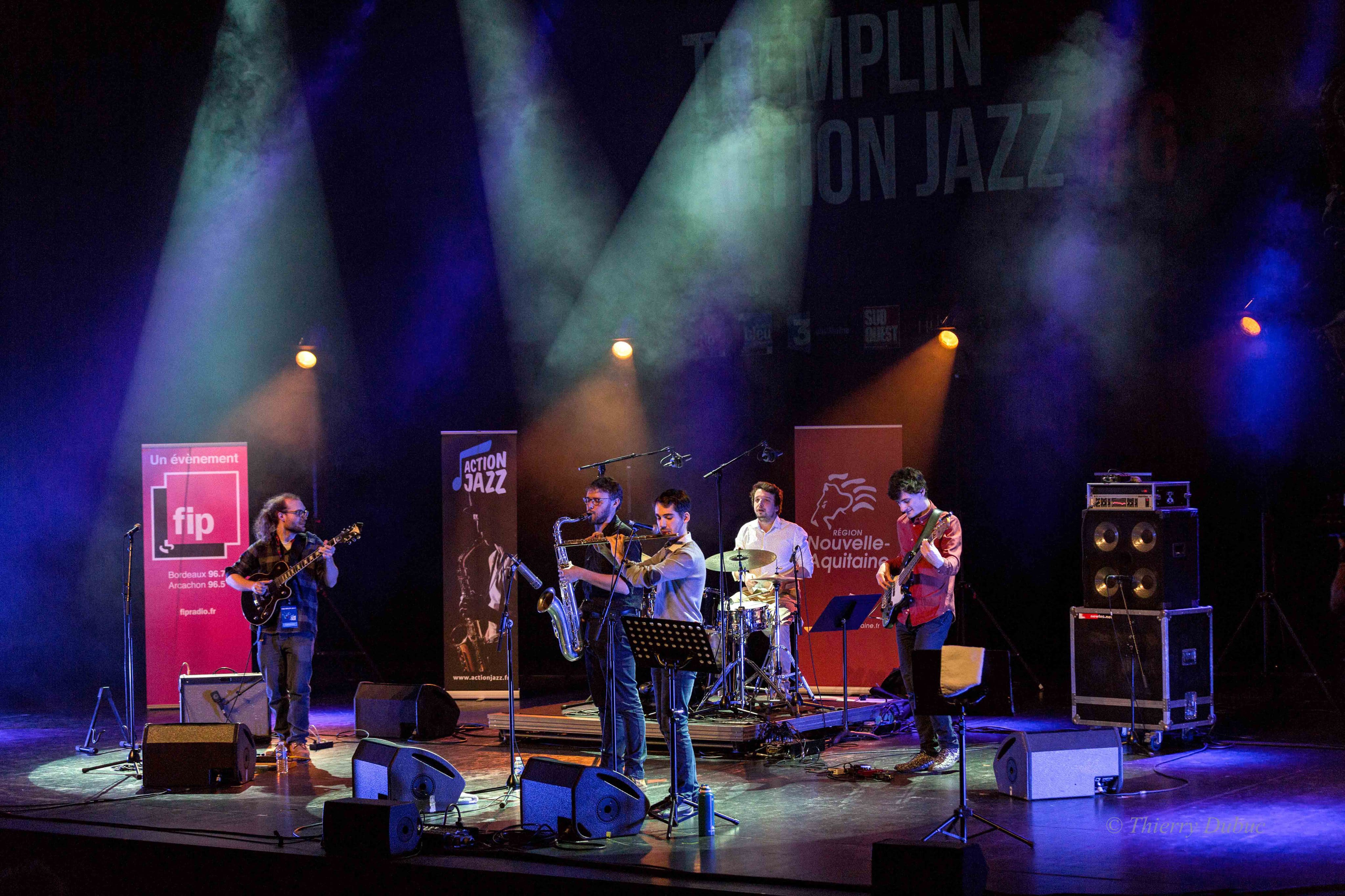 Robin & The Woods at the Moissons d'Avril's Festival
Robin & The Woods will perform at the Moissons d'Avril's festival at Bordeaux University, on April 04.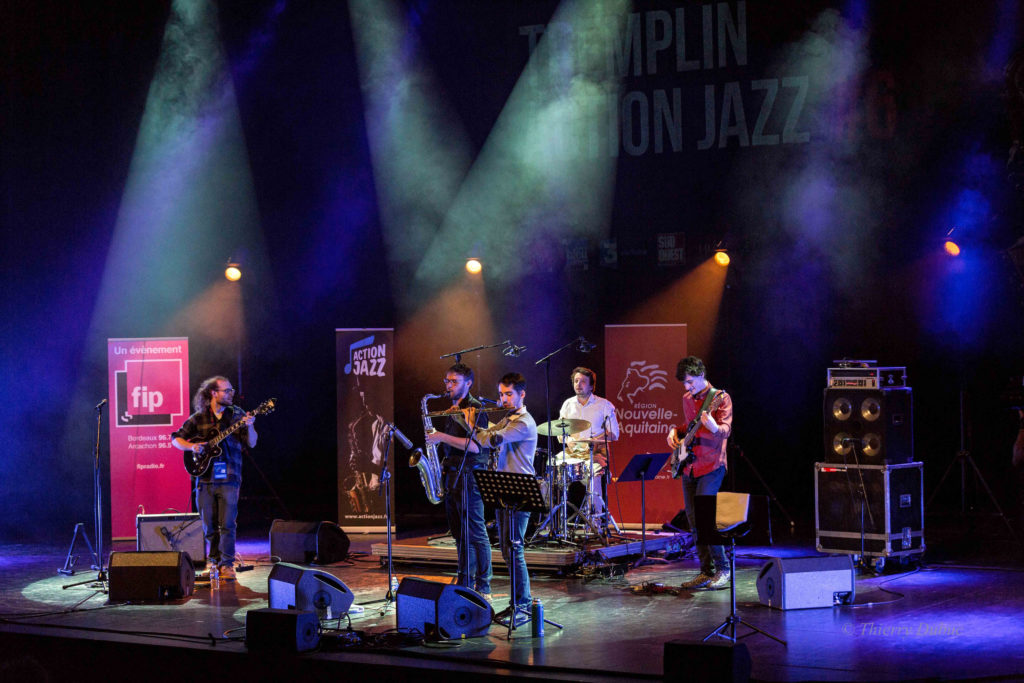 Robin & The Woods is the quintet. They are Formed by Robin Jolivet (guitar), Jérôme Mascotto (saxophone), Alexandre Aguilera (flute), Alexis Cadeillan (bass), and Nicolas Girardi (drums). They joined us a year ago.
As a reminder, in 2018, the band received numerous awards, like the Grand Prix du Tremplin Action Jazz and the Prix FIP.
Robin & The Woods will give the audience a real artistic performance since the band has imagined a concert with some illustrations, thanks to a talented illustrator, Camille Orain, and her improvised drawings.
Since January, the jazz/rock quintet has performed a lot. Their first concert of the year (in Lamothe-Landerron) was sold out and they opened the Fous Rires Festival on March 25.
2022 is full of promise and there are great projects awaiting them.
In particular, on February 19, they played to a full house in Lamothe-Landerron. They also opened the Fous Rires festival in Bordeaux on March 25. 
Thus, on April 4, they will be at Bordeaux University. Because of Covid-19, the 2021's edition of the festival was held entirely online.
Meanwhile seeing them on stage, you can listen to their album "Moonfall" on your favorite streaming platform.