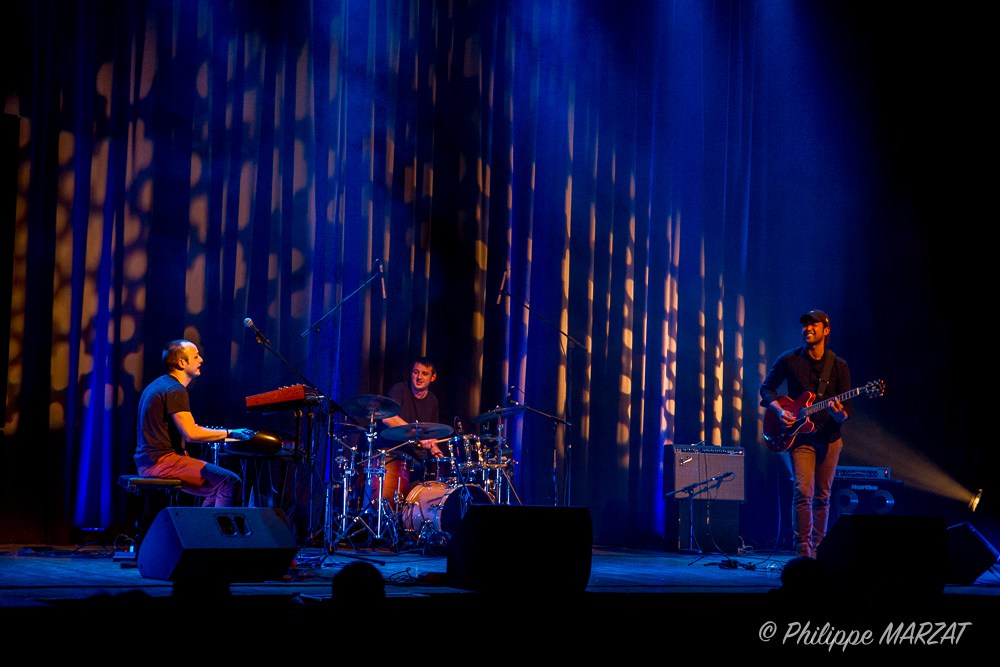 Atrisma will open the show of Erik Truffaz
On 18 November, Atrisma will open the show of Erik Truffaz at the concert hall, VIP, in Saint-Nazaire! It will be the second time of the year, that the trio from Bordeaux and the trumpeter and his quartet will do a concert together, after the Rocher de Palmer back in July.
As a reminder, Atrisma is a progressive jazz band, formed by Vincent Vilnet (keyboards), Hugo Raducanu (drums) and Johary Rakotondramasy (guitar), that we have been supporting for the past four years. Thanks to their first album "Aurosmose", released in 2017, they had the opportunity to perform them abroad, like in Shanghaï and Zaragoza.
And according to the Saint-Nazaire concert hall, you should definitely not miss their show. As they said "The audience is literally transported by the music. In their second album, "Chrone", the band gained a lot of confidence with compositions mixing urban beats and pure notes. Their music brings to daydream by switching between some heady and soothing melody."
Thus, we are all looking forward to attend this exceptional concert. For more information on it, go on the following address: http://www.levip-saintnazaire.com/concerts/erik-truffaz-1ere-partie/
To wait until the show, you can listen to all their songs on your favorite streaming platform.