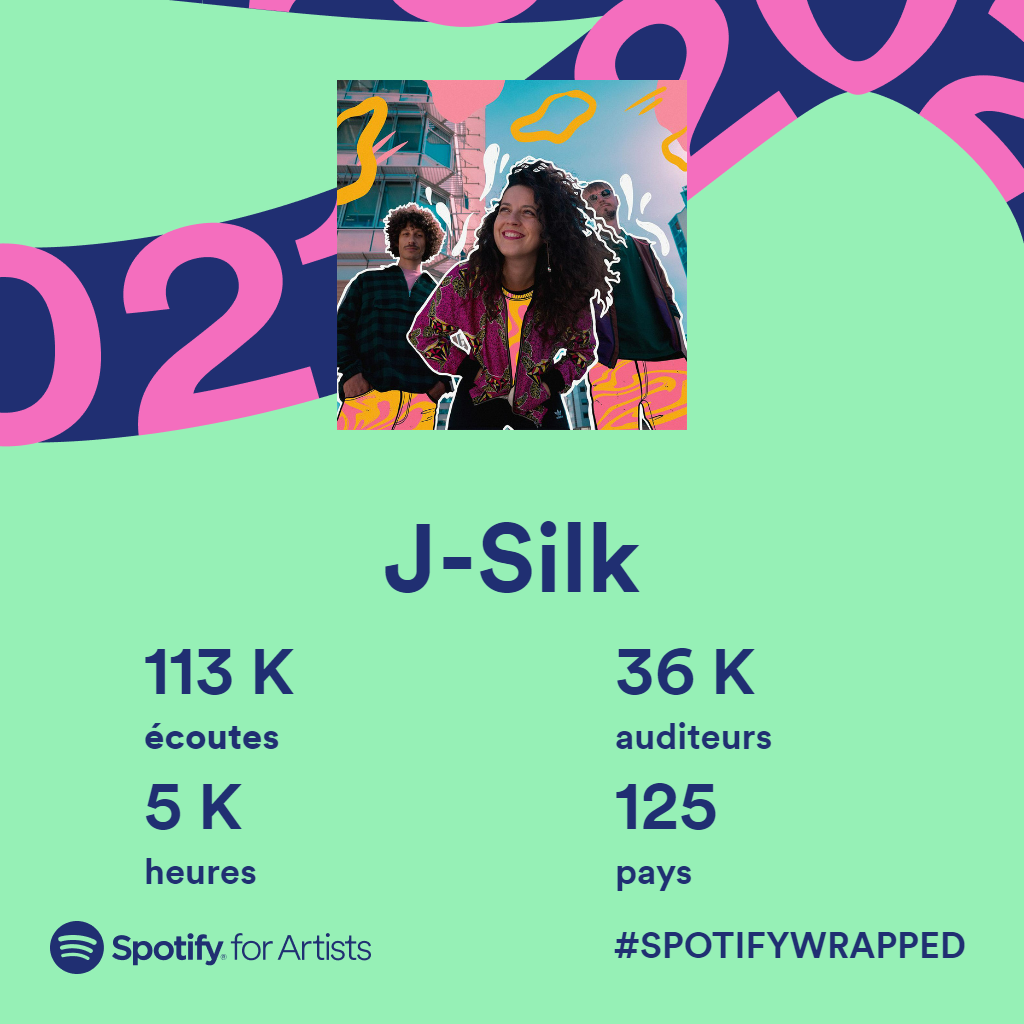 That's a wrap – Discover who has been the most-streamed artist among ours on Spotify
The year 2021 is coming to an end and it was an intense one for our artists and our organization. Indeed, we had lots of projects coming in, concerts, release parties, etc. And their new songs integrated instantly our playlists on Spotify.
By the way, the yearly retrospective is created by the streaming platform, #SpotifyWrapped, as it is called . Its has become an event over the years. Then, the users are posting proudly the template on social media. It summarize their most-listened-to artists, songs, and how many minutes spent they listened to music on Spotify.
For the artists, it is also an excellent opportunity to discover just how much they have grown on the platform, in terms of total hours streamed, countries where they were streamed, number of times listeners played on any of the artist's songs on repeat.
At Manag'Art, we are proud of our artists' statements. For example, J-Silk had 113,000 streams and users in 125 countries.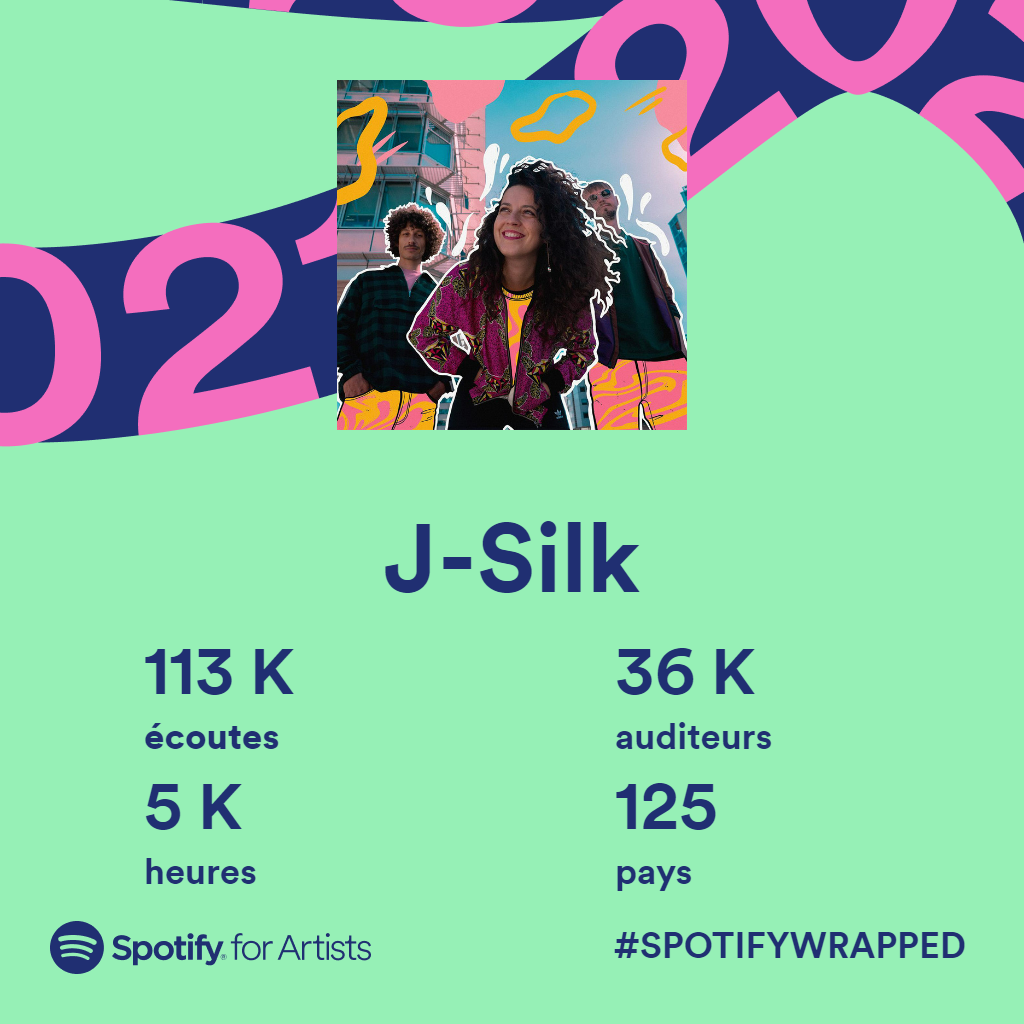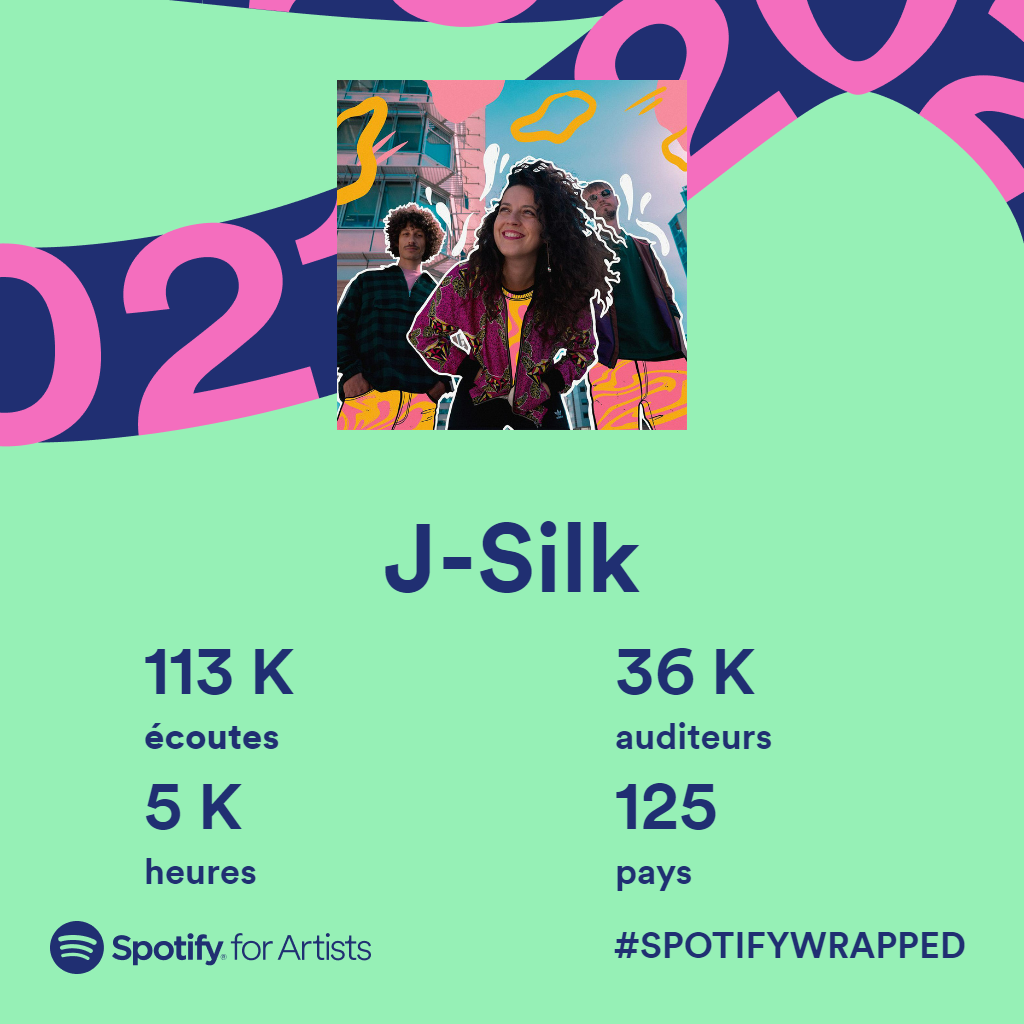 Our beloved jazz band, Atrisma had 8,000 streams and nearly 650 hours streamed, while they didn't release new songs, contrary to J-Silk.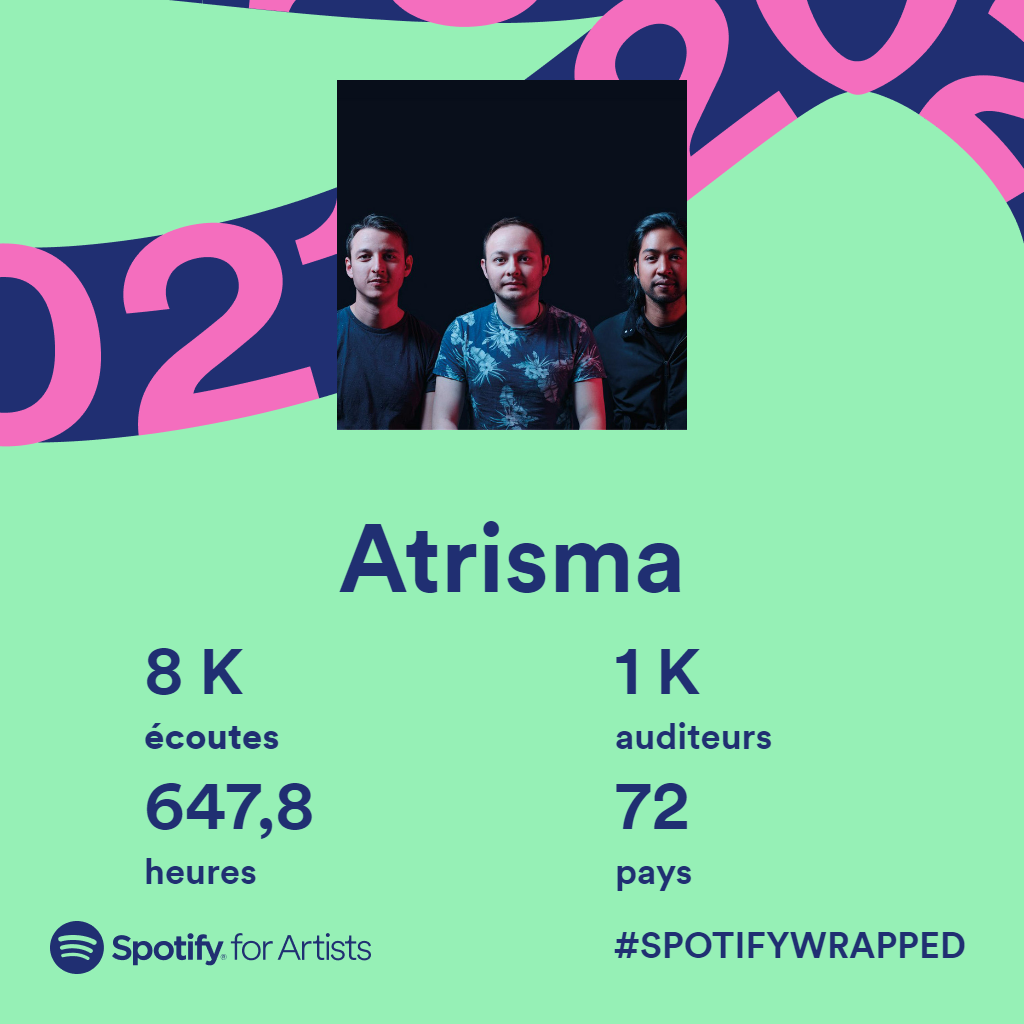 Thanks to the release of their first album, Moonfall, at the beginning of the year, Robin & The Woods had great stats as well as.