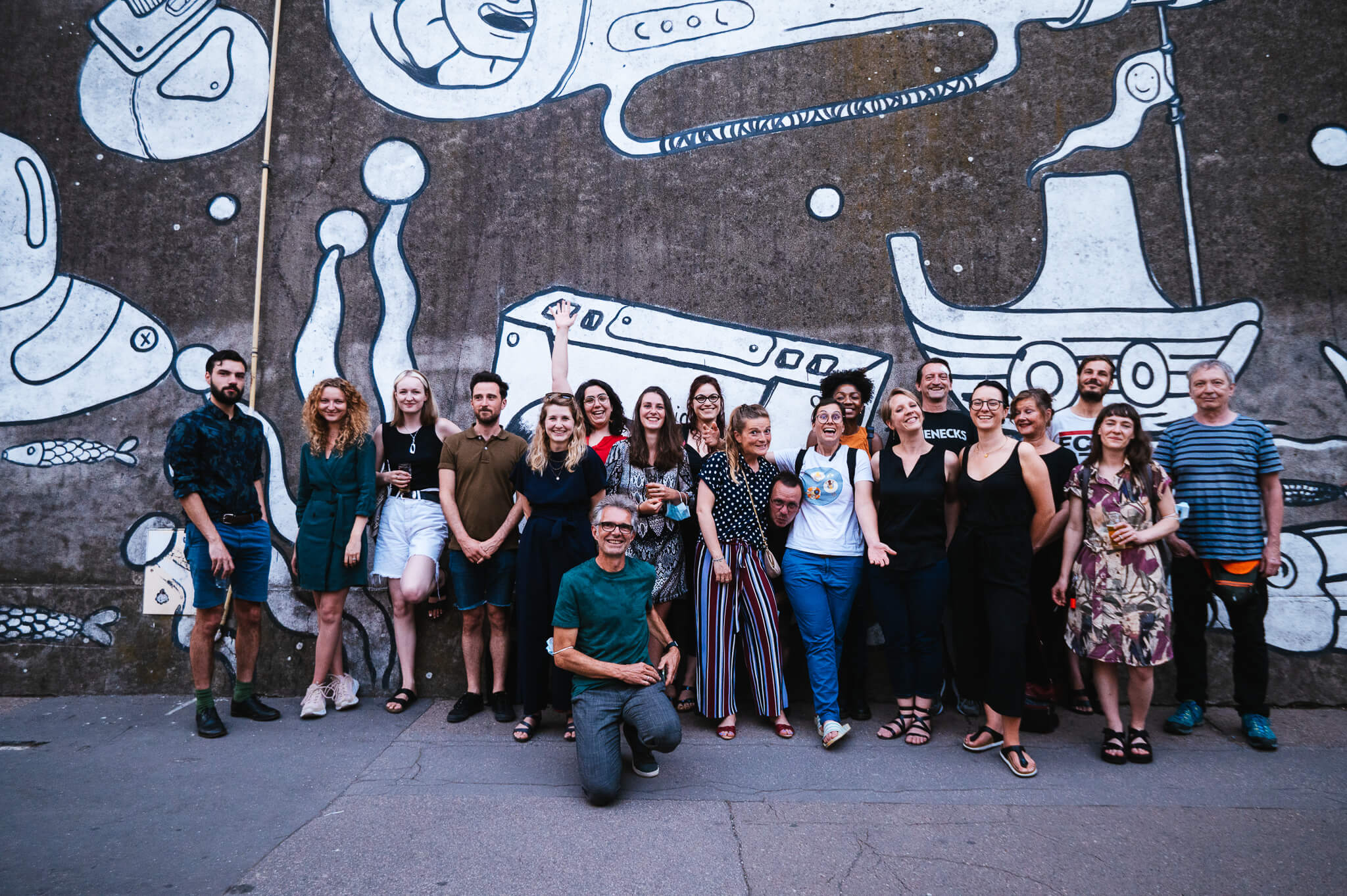 Let's look back on 2021 – a year to remember for Manag'Art!
First of all, Manag'art would like to wish you all a happy new year! Hoping that this new year will bring happiness, health, and success!
A new year is a new chapter and 2022 calls for a fresh start by setting new goals. But first, let's remember the most significant events over the past 12 months.
Manag'art in 2021
2021 has been a successful year for Manag'Art. We welcomed Margaux and Anaïs into our team to help us in social media management, administrative tasks, event planning, etc . to support the growth and the internationalization of our activity. Besides, we joined two exciting programs, allowing us to organize more Manag'Art and develop new projects: MEWEM and Footprints Europe. As a little reminder, MEWEM is a mentoring program for women entrepreneurs in the music industry. Footprints Europe is a mentoring program as well, supporting young agents by helping them to organize a tour for an artist selected by them.
Our artists had also a great year with new releases and shows. For example, J-Silk released a new EP 'Dreaming Awake', last September and had the opportunity to perform at the Francofolies, Printemps de Bourges, or even MaMA Festival. Our progressive jazz-rock quintet, Robin & The Woods released their first-ever album, 'Moonfall', last spring. It has become a must-listen song for the French radio, Radio France. Our favorite jazz band, Atrisma went back on stage twice, opening the show of Erik Truffaz.
By the way, this comeback on stage gave them the desire to go back into the studio. Thus, by the end of the year, they should release a new album. Innvivo is working on a new song as well, that we will be able to listen to during the second half of the year.
In 2022
2020 was a difficult year for everyone and we had to stop a lot of our networking activities. Last year marked the return of all these networking opportunities, especially thanks to MEWEM and Footprints Europe. In 2022, we will be on the road as well, since Atrisma should go on tour in China. Amalia Umeda Quartet in the Nordic countries.
As you will have understood, a lot of wonderful projects are coming with our artists and we have still more surprises, so stay tuned.